Following the hugely successful Inaugural Ford Live event in Millbrook in July organised by Motiv8, The most recent instalment of the Ford Live event took place in November and featured the launch of the brand-new KA+.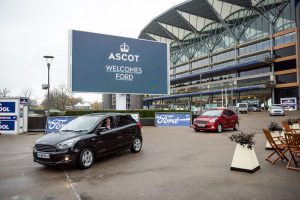 ford-ka-launch-3For 1,500 Ford sales staff across three weeks, a half day visit to the live event at either Aintree, Ascot or Edinburgh offered the opportunity for expert training on the all-new B-Segment car launched earlier this year.
Underpinning the success of the class-leading Fiesta, the KA+ was put through its paces by the delegates, led by Motiv8's experienced and vibrant training team. The journey through three dual-learning experiences began after an upbeat opening session. Sessions were Daily Driver, KA+ Challenge and KA+ story.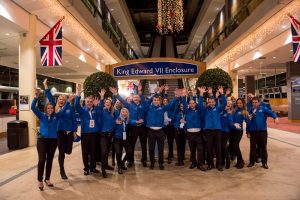 ford-ka-launch-2The Daily Driver session used a fantastic road route showcasing the internal features of the vehicle, such as head and legroom, internal storage and the wonderful SYNC technology. The second half of the session was based around an exciting auto-test. The winding and narrow twists and turns really threw the KA+ into its natural 'city mode' environment, demonstrating the great handling previously seen in the Fiesta.
In the KA+ Challenge, the delegates had an opportunity to interact with the SYNC technology whilst answering some challenging questions. After discovering the interior features of the vehicle, the delegates then participated in a 'selling stories' session, creating scenarios and stories to explain a variety of features to their customers.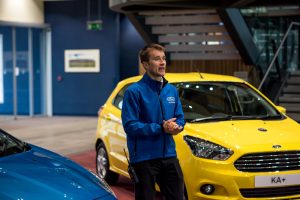 ford-ka-launch-1During the KA+ Story session, participants were divided into two groups– the first group began an interactive walkaround of the vehicle, analysing the exterior design features as well as discussing the differences between the different trim levels in the range. Meanwhile, the second group were analysing the competitors of the KA+, in style, equipment and price. These competitors came from Dacia, Hyundai and Skoda.
With first-hand feedback celebrating the success of the event, the delegates returned to their respective dealerships full of enthusiasm, energy and most importantly expert information on the vehicle. With the knowledge they have gained and the interest in the vehicle high, it looks like KA+ will help get Ford off to fantastic start in 2017.