The All-new Hyundai i10 may be a small car, but it makes a big impression. And that's exactly what we did at the dealership launch event which took place in early January 2020.
Assigned by Hyundai as lead agency and managing all training aspects of the event we knew how important it was to align ourselves with the tagline for the new city car and "Go Big". One small challenge to overcome: time, or lack of it – five weeks from briefing to delivery (oh and that annual event called Christmas thrown in the mix too).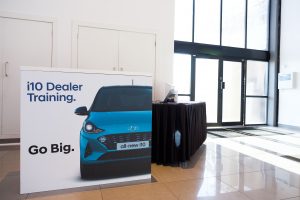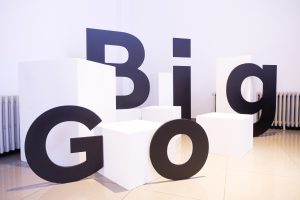 Briefed by Hyundai to showcase the fresh and expressive interior and exterior design, the cutting-edge technology and extensive safety equipment of the car we set to work with creative communications agency DRPG with event planning – great partners to work with, particularly with the short lead time.
The event, which was held at DRPG studios in Kidderminster, lent itself perfectly to our distinctive staggered start. Something we know is well liked by the Hyundai management team and delegates alike.
With specific objectives to cover we decided to run six sessions and have five groups of around18 delegates rotate through the sessions, topped and tailed with an opening and closing session in the bespoke cinema room.
Opening session
Delegates watched a short opening video where David Allison, Head of Product Planning for Hyundai UK, provided an insight into what's to come, in terms of new product, over the next 24 months. Product Manager, Mark Foley followed this with a high-level overview of the All-new i10. Our brand ambassadors then gave their group of delegates a brief outline of the day and led them to their first session.
Road Drive
During this 60-minute road drive Hyundai delegates experienced an 'in-car class-room' learning session.  Specialised topics included All-new i10 performance features, comfort and convenience and safety features. Having never driven the All-new i10 before, the road drive really gave delegates an opportunity to get familiar with all aspects of the car. It may be small but it's packed with technology and safety features.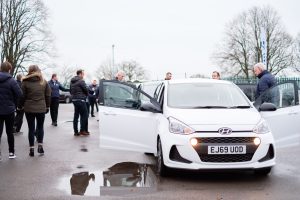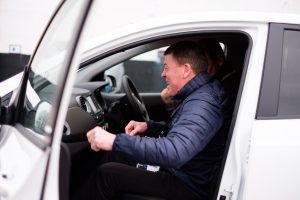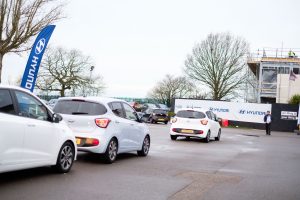 Autotest
For the first time on a Hyundai training event delegates got to take part in an autotest session incorporating a series of driving exercises through a coned course. Highlighting key driveability and manoeuvrability features of the All-new i10, delegates started with a run around the perimeter of the course which showed how to best demonstrate the AMT system.. Other activities included a demonstration of handling, turning circle, parking, braking and safety systems such as Forward Collision Avoidance Assist.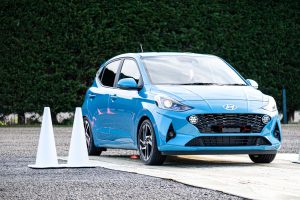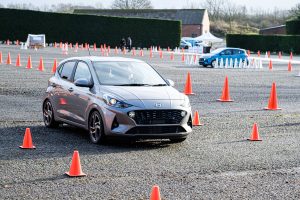 Selling i10
A 45-minute game-show style session, had delegates taking part in 'Wheel of Fortune'. The All-new i10 was centre stage, mounted on a spinning turntable. Prior to starting the competitive element of the session, our trainer used the spinning turntable to showcase the exterior design features of the car in an interactive walk-round/spinround. Delegates then took part in the gameshow, with questions relating to technology and design features as well as specification availability and trim strategy.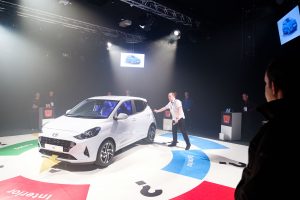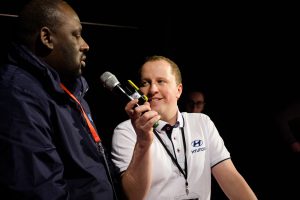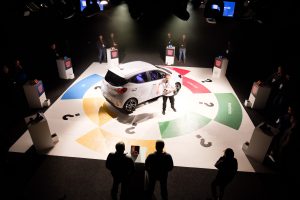 Maximising Opportunities
In an escape room type challenge, delegates were split into small groups and were tasked with visiting three rooms. Each room had a series of challenges, puzzles and problems to solve, all related to the learning objectives. Teams were 'locked' in each room for ten minutes and were required to solve a number of different challenges relating to the All-new i10 customer, the proposition and communication.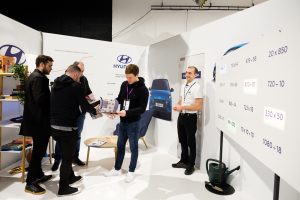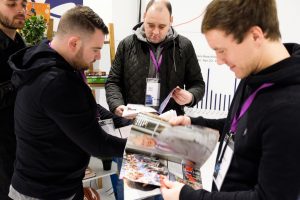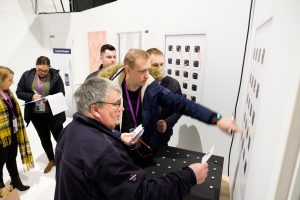 i10 Discovery
The creative element of our events really came to life during this exploratory session. Delegates entered a jungle-themed space atop an observation deck. The team was split into two groups and each group had 15 minutes on either side of the jungle floor. One side of the jungle floor contained an All-new i10 along with two competitor models – the Toyota Aygo and the Kia Picanto. Delegates were asked to compare the strengths of the All-new i10 against these models.
The other side of the jungle floor contained each generation of the i10 and delegates were to recognise how the vehicle has evolved and discover key technologies on the new model and report back on the benefits.
At the end of their discovery session each team prepared a short one-minute video. Delegates then switched sides of the jungle floor to complete the other task.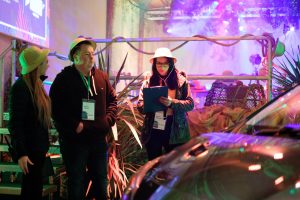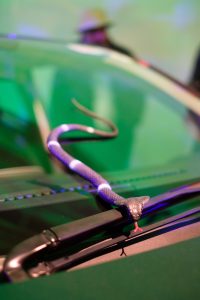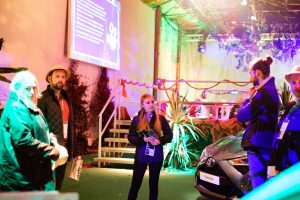 Bluelink Connectivity
Hyundai's Blue Link app is designed to enhance a customers connected driving experience and this interactive learning session gave delegates a chance to set-up, activate and connect Blue Link for themselves. Of course, where better to do this than from your own living room, which we replicated in one of the DRPG studios – of course!
Six static All-new i10's, an IONIQ EV, a few smart phones were all we needed to make this interactive session a resounding success.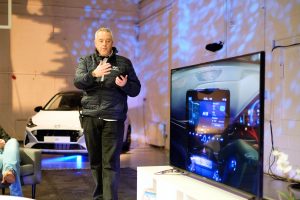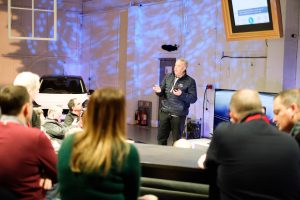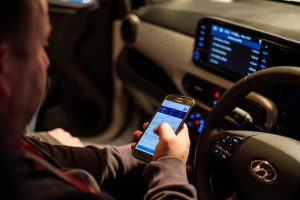 Closing Session
The delegates day ended with a closing session back in the cinema.  David Allison and Mark Foley were on hand to answer specific questions from delegates in a live Q and A session. A great way to wrap up an extremely successful day.
Once again, our team, both from Motiv8 and DRPG delivered at an exceptionally high level – we couldn't have been prouder. Over five live event days 350 delegates from across the UK enjoyed a fantastic immersive and interactive learning experience and left being able to talk confidently to customers about the features and benefits of the new model and successfully sell the All-new i10.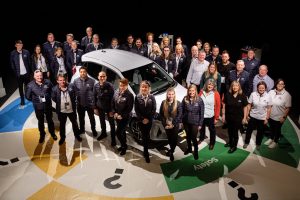 Mark Baxter, Hyundai UK Training Academy Manager said: "This was an absolutely brilliant event – the bar for the future has been raised to an incredibly high level."